It's finally Friday and I'm happy to take a break from all things Holiday and Booties and talk about my Friday Favorites. I've stumbled across more than one good find this week so I've got lots to talk about.
Rocketbook Everlast & Wave Notebook
First up, the LAST Notebook you will EVER buy! Yep, you read that correctly.  The Everlast notebook from Rocketbook is meant to be re-used again and again and again and again …
You get the idea.
I stumbled across it's predecessor, the Wave notebook, at Target while perusing the planner department and have been using it for a few weeks now.  I was mostly intrigued by the conversion to digital capabilities but the reusability factor also appeals to me. It is meant to be re-used five times.
The idea is you take your notes, scan them with your phone camera and they are magically converted to text and emailed or uploaded to a share directory (or a host of other actions you can choose from).  And the magic works really well, my notes require very little editing once digital.  Once the notebook is full you microwave it and start the whole process again.  How cool is that?  Even cooler is the next generation Everlast which is meant to be re-used endlessly. #Forever
Guerlain La Petite Robe Noire Lipstick in Red Heels
Can we talk about red lips for a minute?  Because I accidentally discovered the best red lipstick ever. Even the name of the color is the best … red heels. ? I recieved a sample in one of my last beauty shipments and desperate to find red lipstick one morning I opened the sample and gave it a try.  It's so buttery soft and the perfect build-able red.  It's so good I went a bought a full size tube the very same day!!  It will perfect for every Holiday event from now until February. ? #yourewelcome 
If you spend $150 in beauty at Bloomingdales you save $20 so I took the opportunity to stock up on primer and foundation along with my new lipstick!  
imPRESS Manicure
Since we are talking red lips we may as well also talk red nails. After removing my blue manicure from last week and finding blue tinted nails still, I decided to try a new approach to manicures this week.
I wasn't ready to paint my nails again.
But I didn't want to stair at smurf fingers for the next few days.  I had read tons of good reviews of the imPRESS Gel Nails and so I opted to give them a try.  In about five minutes time I went from Faded Smurf to Tweetheart Red with no drying time required. #winning
We are 36 hours in and they are still going strong!!  My only complaint is they catch in my hair occasionally (similar to what happens if you let gel grow out too long).  This might be contributed some to user error because a few of them could "fit" a little better.  Perhaps if I had spent 10 minutes instead of 5 they might look a little better and not catch on my hair as easily but I'm still pleased as punch.  It was a $7 experiment I would happily try again!
I picked mine up from Target but they are available in lots of places (like Walgreens and Amazon).   Above is the nails compared to my normal OPI Red.  It's a nearly perfect match.  (You can also just see the edge of my thumb were I could have done a better job of picking the appropriately sized nail).
Holiday Sales
Holiday sales are still going strong.  Here are some of the good ones to check out:
Amazon – With there 12 days of deals you never know what you are going to stumble on …yesterday was 50% off J.Crew!!  Look here for the best deals on tech as well.  I've already purchased a NixPlay, InstaPot, and Ring Doorbell.
Banana Republic — Take 40% OFF purchase. Plus, today: EXTRA 20% OFF. No code needed. Today only! DOORBUSTER: Select Scarves NOW $25.  #ShopAway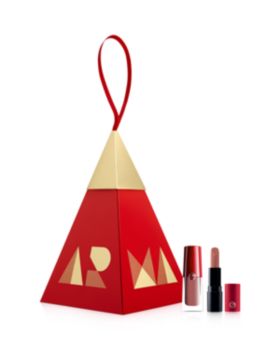 Bloomingdale25% off Friends and Family sale and $20 off every $150 beauty.  #IStockedUp
Boden – 30% off flash sale.  My go to for sweaters for the men and moms in my life.  #ShhDontTell
J.Crew –  Extra 50% off sale styles, PLUS, 40% OFF YOUR PURCHASE.  Use code SALELOVE
Lord & Taylor –Friends & Family: Take an extra 30% off select styles site wide with code FRIENDS. Valid 12/5-12/14.
Macy's —30% Off Friends and Family with code FRIEND + 15% off cosmetics & fragrances. Valid 11/29-12/10.
Nordstrom — 60% so many good pieces still plus they are price matching all the other retailers deals!!
Nordstrom Rack – 50% of Natori Flash Sale!!  Run!!!!   This is the only bra I wear!!  Save up to 50% off Urban Decay, including the Naked Smoky Palette. Valid through 12/31.  #StockingStuffer
Sephora –Take up to $25 off your purchase of $75 or more with code 2018HOORAY. Valid through 12/12.
Happy Shopping!!