With a few more hours in my week for posting it is high time to revive the Friday Favorites post!  This is a random post where I share all the things I'm currently loving (and buying).  They may or may not be related to shoes and fashion but I promise they are always fun (or useful)!!  I also include a weekend sales round-up (with what I bought) because who doesn't love a good sale!!  #NoOne
Friday Favorites
I'm currently loving COLORFUL leopard.  Especially in cobalt blue or burgundy.  I just can't seem to get enough.  I'm drooling over everything LEO Red in the Anine Bing Fall Collection.  There are sweaters, dresses, scarfs, skirts … I want them all!  #NeedABiggerBudget
I blame my colorful leopard obsession on my most recent not-so-budget-friendly sweater purchase (seen wearing here).  Or maybe I blame this other not-so-budget-friendly blouse from the same brand.  I mean how gorgeous would that look with velvet pants and sparkly shoes for the holidays?  To  stave off another budget-buster purchase I instead ordered these fun shoes (also available in original leopard) and this budget friendly sweater.  #IHaveALeopardProblem
More Colorful Leopard
If you agree with the notion that leopard and color are a good mix, below are some more drool-worthy options.  #YourWelcome
Getting Holiday Ready
Target already has their Holiday decorations on display and they did a Black Friday Sneak Peek sale yesterday.  Nordstrom just released their Holiday gift guides.  I may not be quite ready to acknowledge what the rest of the the world is saying but … the Holidays ARE coming.   One of my favorite things this time of year is all the fabulous Beauty Sets.  I give Nordstrom beauty sets as gifts but I also always purchase a few for myself.  This Clinique ($25) one and this Bobbi Brown one ($39) are already in route to my house for my own Holiday getting ready needs! #GoGlam
This year Nordstrom also added a selection of Advent Calendars into the mix of sets.  We get Lego ones every year for the boys but these beauty ones are amazing!!  I'm picking up one each of the Clarins and L'Occitane for myself as well as getting a few extra for unexpected guests or hostess gifts.  #TooUnique
A Little More Love

With the state of our Nation these days, sometimes I feel like all we need is a little more love (or maybe a lot more love) so I've been wearing my heart on my sleeve on repeat.  I purchased this sweater last year but it is back in stock and still perfect.  Another reader favorite from the same brand is also back in stock! #BothUnder50
Weekend Sales Round-Up
Leopard, lotions or love not your thing … well perhaps you have had your eye on something else that is now on sale.  Here are the good ones happening now and a few items I snagged.
Anthropologie – This is the weekend to snag that dress you've been eyeing for all your party needs!  I got this blush sparkler for our night at the Nutcraker Ballet.
J.Crew – 40% off Fall favorites with code BOO.  I grabbed the cropped version of the ever-popular sweater blazer.
Macy's — 20% off at the Daylight Savings Sale with code FALLBACK. Valid through 11/06.
Lord & Taylor — Take up to 40% off women's clothing and up to 60% percent of coats now is the time to buy! Valid through 11/7.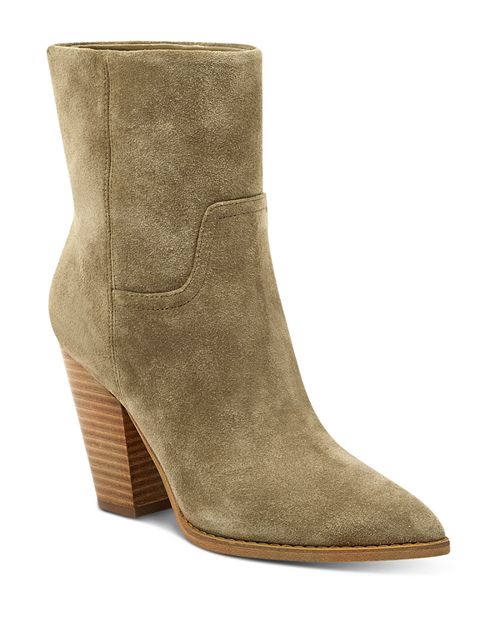 Bloomingdale's — Take an extra 25% off sale and clearance items labeled EXTRA 25% OFF. Valid Today and Tomorrow only.  These gorgeous boots have been in my cart for awhile and they are now coming home with a 50% savings!!  #Winning
Banana Republic — Take 40% off regular-priced items. Valid through 11/6.
Happy Shopping (and don't forget to get that extra hour of sleep this weekend)!!