I'm continuing the Holiday Gift Guides with Gifts for Her.  If you missed Gifts for Him or Host/Hostess Gifts you should read those too.  I feel like Gifts for Her is the easiest gift guide to create … because it is mostly everything that is on my Christmas list.  #HintHintHubby
I did have to consider multiple price points though so I included a few things that I already own or recieved as gifts in previous years.  With the exception of four of the items … all are under $100 and seven are under $50.  So many great ideas for all the women in your life that you are struggling to find gifts for … mother, sister, bestie … #AlltheWomen
Gifts for Her
Ember Ceramic Mug $79 – Top of my list is this mug.  True story:  since I started writing this blog post I have warmed up my coffee three times (and I just realized it is still in the microwave so BRB).  Seriously, if I had a dollar for the number of times I found coffee in the microwave HOURS (or even DAYS later) I could buy ALL the gifts in this post (twice).  This is one of those items I would never buy for myself because spending that much money on something my clients hand out for free at trade shows seems frivolous.  But constantly warm coffee sounds like a Christmas miracle.  #IBelieve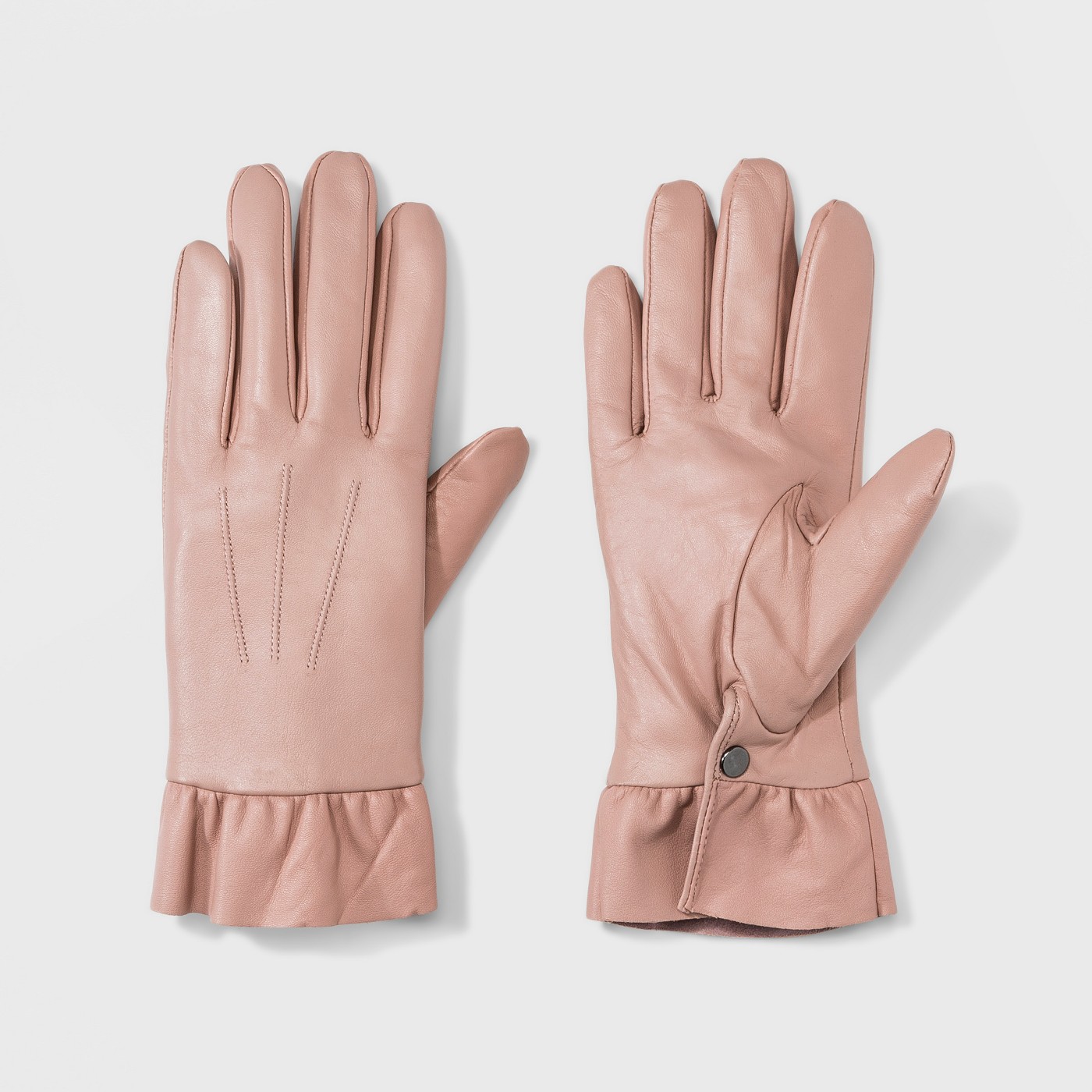 Leather Gloves $29 – Second on my list is a pair of pink leather gloves to coordinate with my two new winter coats … the lovely pink The Kooples coat (now on sale) and the Halogen plaid one I purchased last month (also on sale).  I think I have bought my sister-in-law leather gloves the last two years.  It seems to be something us ladies always need!! They also come in four other colors.  #PickPink
BP Necklaces $17 – I'm a fan of Kendall Scott accessories.  I'm not a fan of the price tag.  It's not horrible but when you can score two look-a-like necklace for a fraction of the cost that's winning!!  And there is also a matching earring set $13!!  #Yesss  If you prefer the authentic necklace or earrings those were 40% off!  #WinningAllAround
Reversible Houndstooth Scarf $15 – I really heart this reversible scarf.  I heart the price even more though.  This has already sold out a few times so don't hesitate on this one!!  #ClickAddtoCart
If that one sells out this plaid one is a good alternative (also currently $15).
Cashmere Wrap $149 – Half blanket, half wrap this cashmere wrap is a dream.  I love the colorful stripes and any lady who travels, works in arctic offices or simply gets code easily will appreciate this beauty!  #WrapItUp
Monogrammed Mug $7 – If splurging for an $80 mug is outside your budget, then I love this monogrammed version just as much (provided it is microwave safe).  #ChooseYourLetter
Bose SoundLink Micro Blutooth Speaker $69 – Trust me you are still reading the Gifts for Her Guide.  Guys don't get to have all the tech fun.  I love portable speakers that I can move with me around the house as I clean and organize or workout in the basement.  It is an added feature that this one is not black (or white).  #NavyWin
Tunic Sweater $48 – I actually ordered this sweater for myself to have a cute option to wear with leggings for lounging over the Holidays.  The number of questions I get for how to style faux leather leggings with makes me think the challenge might be universal and this sweater could help lots of ladies out.  #ProblemSolved
Kate Spade Tote $155 (on sale from $258) – I love the color of this bag; not quite taupe, not quite blush.  It's a perfect neutral.  It's also a perfect size for when you need just a little bit of purse.  Comes in three gorgeous color choices.
Madewell Tote $119 – This tote is a little more rugged looking and much larger than the Kate Spade one above.  For those days you have to carry everything for everyone everywhere.  This one comes in seven color choices.
Hunter Boots $90 with 30% off – I am very aware of the worldwide love for Hunter.  I find them a tad clunky for my lifestyle but the short ones do mitigate this somewhat.  So many colors to choose from that you can't go with classic black (grey or lavender).
For the few that asked – these are my preferred rain boots.  
Kennebunk Bliss Plush Throw $29 – There is lots of love for the Barefoot Dreams Throws but I happen to love these more (and they a fraction the expense)!  It comes in 20 colors and is the softest thing you have ever thrown over your body.
TopShop Dolly Jacket ($177 normally $295) – I actually ordered the AllSaints Dalby jacket that I've had my eye on for awhile but stock in that is dwindling rapidly (you might also find it here, here or here).  This Topshop one is a very good alternative at less than half the price.  The leather is a little thicker and not quite as buttery soft but if you give it a year to break in you won't notice the difference and the styling is spot on!!  #BestDupe
GlamGlow Set $42 – Not only do I want this GlamGlow set but I would also like the large luxurious spa tub and more than 30 minutes of quite time to be able to enjoy it.  #MomLife
Nordstrom had several GlamGlow sets all on sale!!
BP Booties $60 – Another item I purchased for myself to go with all my burgundy Fall and Winter finds.  These are surprisingly comfortable and great for tossing on with leggings and denim.  They come in five gorgeous color choices.
What are you go to Gifts for Her that never disappoint?  Comment below and add to the ideas!!