Today's post is all about denim under $30. And you won't find any jeans here … this is all about cute chambray and denim pieces that can be dressed up or worn casually. Think cute dresses and skirts and a few other pieces that may surprise you.
A Denim Shell at the Office
Yes, it may have been on a casual Friday that I wore it to the office but it worked. And I think next time I will go with a statement necklace (like this one in Blue) in lieu of the statement earrings but either works. This was such an unexpected piece and I loved it. You could wear it alone or size up and layer over a silk blouse for an even more unexpected pairing and office appropriate look. #IHeartLayers

Denim Under $30
This is the shell that I am wearing. The frayed edge detail is tasteful done while still offering some trend.
I could pull this off at the office on a Friday with a jacket or cardigan over top – but the real beauty of this piece is the neckline and the keyhole back with the tie at the neck. Bonus – All dresses are Buy One Get One 50% off through Saturday.
This is another piece I could wear to work on a casual Friday. I love the loose drape and easy fit. I would pair this with a statement necklace and matching shoes. Bonus – All dresses are Buy One Get One 50% off through Saturday.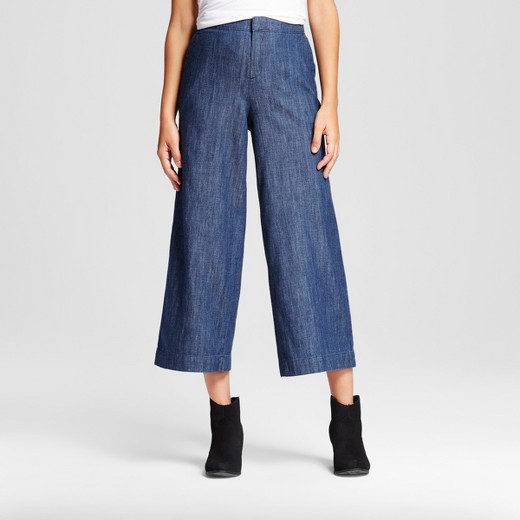 How fun are these? I typically don't wear jeans at the office but these seem more pant like so I think I could pull this off on casual Friday. They would be perfect for a travel day too. So comfy looking! I would pair with heels rather than the booties pictured.
I will admit that I am intrigued by rompers lately. There is no way that I could wear this at work on any day but it was too cute not to include. I feel like we are seeing so many throwback trends this summer and I'm loving it. #theeightiesisNOW
I have this skirt and I love it. It is another piece that I can't wear to work but is so versatile and fun for the weekend or date night. You can dress it up with a silky blouse and heels or keep it casual with a T-shirt and flats. I ordered this in a 2 and a 4 (I'm normally a 4 or a 6 and both sizes worked). #playdate #realdate
You know me – I have to include shoes too. I am so bummed they sold out of these in my size in the blue, but they also come in black and taupe. Adorable. Bonus – All shoes are Buy One Get One 50% off through Saturday. #zipperdetails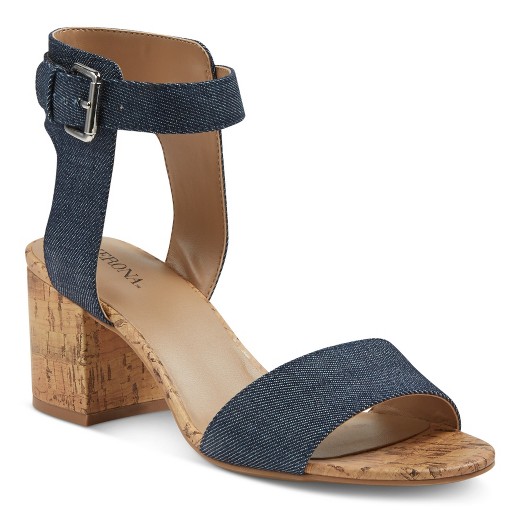 These are also equally adorable and perfect to dress up any of the items above. The lower cork heel makes them very wearable. Bonus – All shoes are Buy One Get One 50% off through Saturday. These are already in my shopping cart! #mycartisveryfull
Happy Friday! Enjoy your weekend!