This week I'm doing things differently.  I was originally working on a week long tribute to teachers for teacher appreciation week but since the Nation cannot agree on when exactly that is and Virginia celebrated last week … I guess I missed the boat.  I'll still offer my appreciation (I love teachers) but I will save the heartfelt tributes for another day.    #stillgrateful
Another part of my appreciation week was to honor this mostly underpaid profession –  all week long – by only posting items costing less than $30 (no gimmicks, coupon codes or tricks needed).  Despite the confusion on Holiday appreciation, I can still embrace the bargain hunter in all of us – teachers or not.  So this week, everything I post you can find for under $30 and everything can be worn to work (I tested everything on various days these last two weeks).  Most of the items I paired with suit jackets or blazers which you may or may not see in the pictures … but the items also go equally well casually for those lucky to be in more laid back work (or weekend) environments.
Skirts Under $30
Today's Under $30 Fashion Find focuses on Skirts.  The Who What Wear collection from Target is a fabulous source of trendy, wearable pieces at bargain prices.  I have several pieces from this collection and they easily integrate in with my dressier, more formal work place wardrobe.
This is the skirt I am wearing.  Also comes in two floral prints. The pleats in the back where the kick slit would be make this especially adorable. (I took my pictures too late in the day and was a little too wrinkled to really show them off!)  The stripes mean you can pair this with virtually anything (Navy, White, Black, Denim).  Keep the shoes classic and neutral.
This skirt also comes in a yellow or pink floral and a black and white dot. You can never go wrong with a pencil skirt and the patters are very spring!  Pair with black or ivory top and I like the edgy black shoes.
Comes in this cream floral or black polka dot. Both equally adorable. I love the fitted skirt with the flounce of ruffle. I would play off the black and white with the same color top and add a pop of color with a statement necklace, earrings or shoes.
Also comes in a blue bird pattern. I love the flare and flounce of this and the bright yellow color is perfect for spring.  Keep the top simple and let the skirt shine.  I would opt for a white silk blouse (less bumblebee) and nude shoes.
Ruffles and a Tie and perfectly neutral – this skirt presents tons of opportunities.  I would pair this skirt with a  brightly color top (red, orange or blue) but if that is too much for you any color top will work.  Add a pair of nude shoes like a block sandal – find some options here – and your good to go!
Blazers
Suit jackets are hard to find for less than $30 but I can recommend two worthwhile blazers.  The one I have (Merona Bi-Stretch Twill Blazer) does not quite make the $30 cut ($34.99) but I own it in navy and camel and it has worn well over the years and makes for a nice blazer.  This one, however, does make the cut…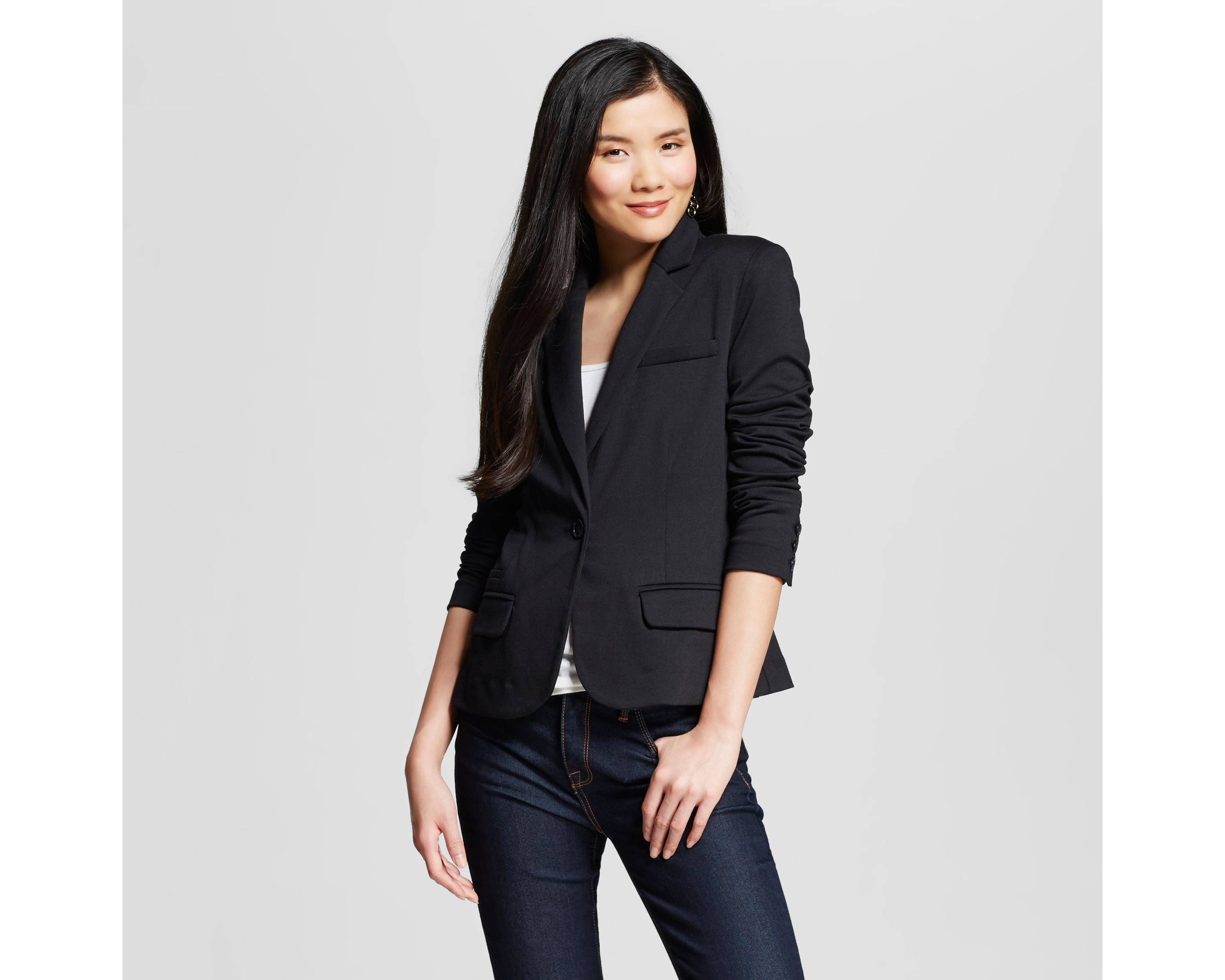 This Ponte Blazer has more than 40 four star plus reviews. If it is anything like the one I have then it will serve you well.  Comes in black or grey.
Follow me on Facebook for even the more bargains and check back tomorrow for the next round of under $30 items.